The 2021 MS Moonlight Walk starts from Davies Park, West End and follows a 3km, 5km or 10km walk around the Brisbane River, before returning to the finish line at Davies Park. These courses are designed to be relaxing and safe, encouraging people of all ages and fitness levels to take part, whilst enjoying the novelty of a night-time sky! All three courses will be sign posted and there will be event marshals on major corners.
10KM WALK
Wander along the Brisbane River, over the Go Between Bridge and along the northern side of the Brisbane River towards the Botanic Gardens.
Witness the illuminated Story Bridge as you loop through the Gardens, circling back to cross the river over the Goodwill Bridge heading back through Southbank. Meander along the Riverside back past the Brisbane Wheel , returning to Davies Park in West End.
There are two refreshment stations you pass by twice, one at Kurilpa Point Park and one at the Goodwill Bridge, near the Botanic Gardens.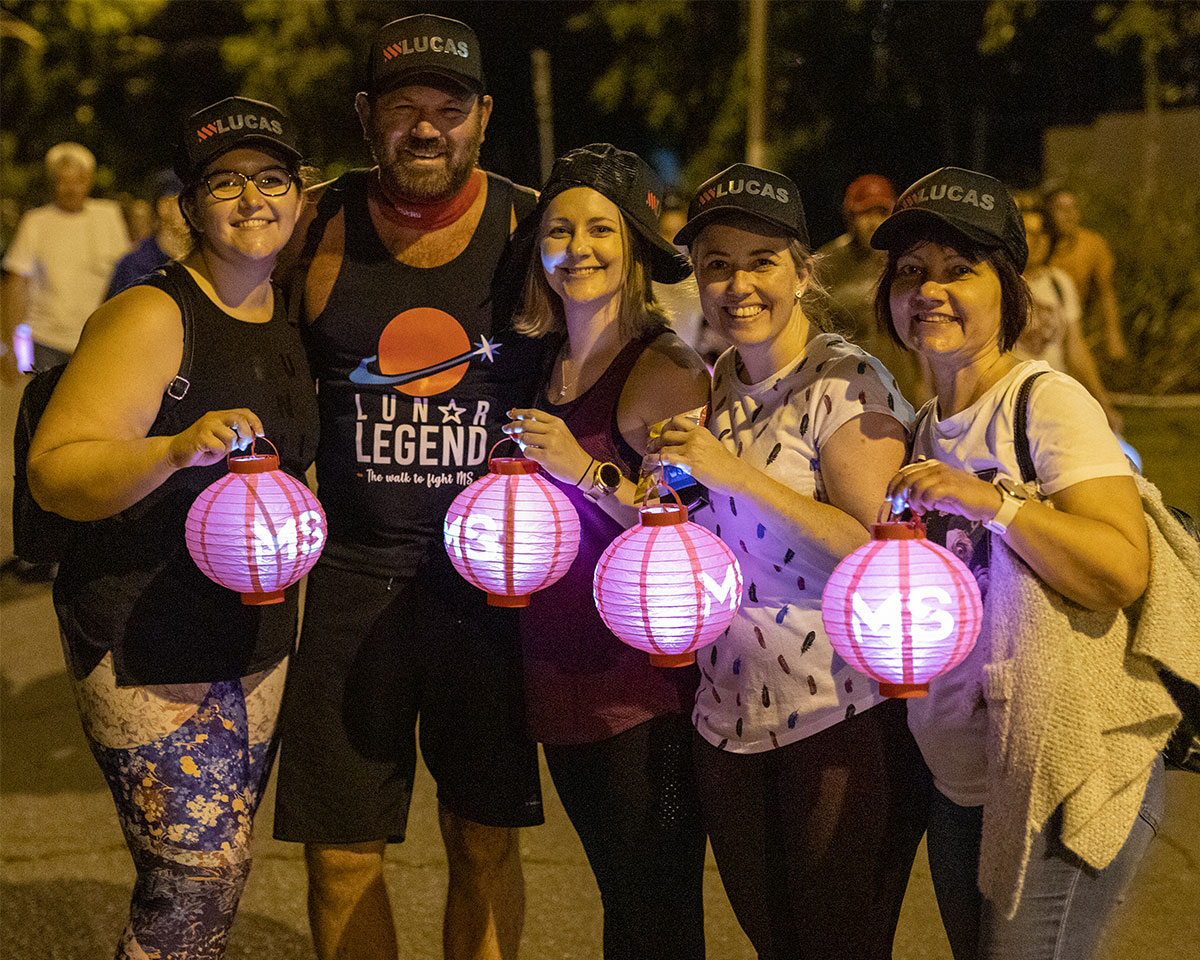 5KM WALK
This course is wheelchair friendly and starts at Davies Park, following the Brisbane River along Riverside Drive to the first refreshment station at Kurilpa Point Park. From here you will walk along the South Bank Boardwalk, where you will loop past the Brisbane Wheel and return via a similar route, including via the Kurilpa Point Park refreshment station to Davies Park.
3KM WALK
This course is wheelchair friendly and on departing Davies Park, follows the River along Riverside Drive, under the Go Between Bridge to the refreshment station at Kurilpa Point Park which is the turnaround point for the 3km walk. From here, participants will return via the same route to Davies Park and the finish line.
IN YOUR NEIGHBOURHOOD OPTION
This year we're introducing a brand NEW option for those that wish to take to the streets to light up their own neighbourhood across Queensland!
In addition to our 3km, 5km and 10km course along Brisbane river, participants can alternatively choose to walk in their neighbourhood on Friday 15 October, and light up their local area.
Register for the MS Moonlight Walk – In Your Neighbourhood, and you will still receive your free MS lantern in the mail, plus your personal online fundraising page to spread the word and raise money for Queenslanders living with MS.
What does my entry fee cover?
Official MS Moonlight Walk lantern
Mapped out course with safety officers and course marshals
Toilets and refreshment stations with water, food and first aid
Live entertainment and food stalls
Dedicated volunteers who can assist you on the day
A fun and exciting evening – a night you won't forget!